Why the Montreal Chinese Hospital?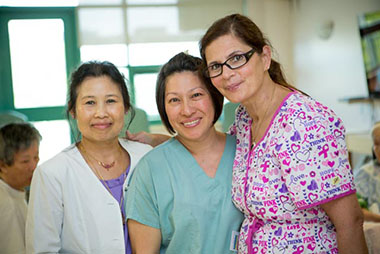 Working at the Montreal Chinese Hospital means you've chosen a warm and dedicated team that puts people at the center of its concerns. Our residents are our core purpose and we dedicate all our efforts to making them feel at home, confident and supported within a culturally familiar environment.
As a team member, we are confident that you will find the Montreal Chinese Hospital working environment both stimulating and friendly. You will enjoy being here every day because working in a long-term care hospital isn't just a job–it's an expression of your heart.
We need your energy and your skills and welcome you with great enthusiasm!